---
Jimmie M. Breen

---

This company truly deserves all the praise because they did a quick and lasting drywall repair in my house. Now, my walls look sleek and elegant. And their rates are pretty budget-friendly. Do not hesitate to hire this team if you ever need some drywall work to be done on your property!
---
Maria T. Smothers

---

My husband and I are so grateful to you for your drywall service. Not only did you install that material precisely, and you painted the walls afterward, and all that at a fantastic price. Our entire family thanks you for that job.
---
Sheila N. Matias

---

I have been working with this drywall company for the past few years. Every time I call them for a problem, they take it seriously and respond in a timely manner. True experts! Thank you, guys, for being always so professional and honest! Recommended!
---
Christopher Stevenson

---

These installers are true professionals to me. They performed all the installation and painting according to my custom design. Thanks to their effort and skills, today, my home looks more beautiful than ever. Call them for quality drywall work. They won't disappoint you!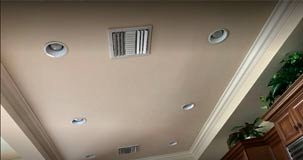 ---
Jamie Morales

---

I wasn't expecting such flawless results. I always thought drywall installation was very difficult, even for a professional drywall contractor. But what these guys did was really amazing. They are real professionals in what they do! Keep up with the good work, guys!
---
Bobby J. Gilbert

---

This company does great drywall repairs! I've used their service twice as I have two very playful young boys always running around the house. I highly recommend them to anyone who needs timely and reasonably priced services!